Configuring Polls from the Poll module administration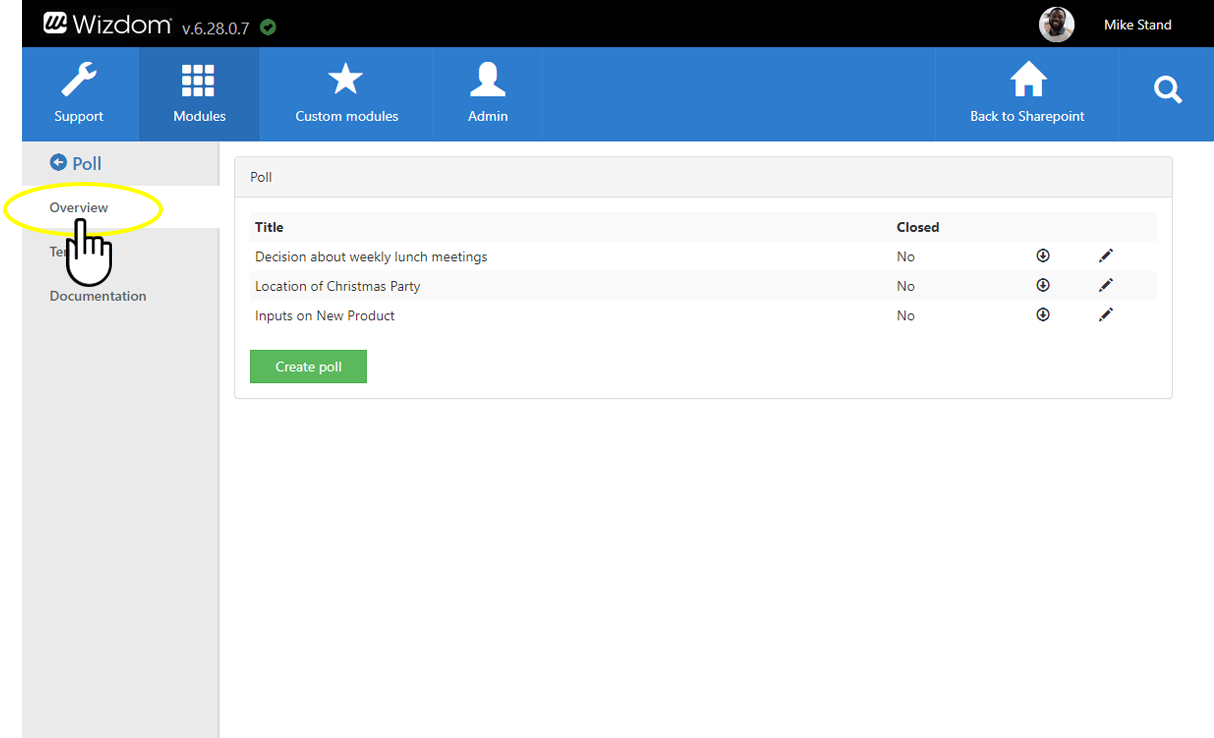 Click the pencil icon to edit a poll. This will open the same dialog you are presented to when creating and editing polls form the web part.
If a poll has been closed, you can open it again by editing it and unticking the 'Closed' box in the 'Create or edit poll' dialog.
To view the result of a poll, simply click the download button opposite the poll to download results in CSV format.

Configuring templates for the Polls module
The
Wizdom template mechanism
enables you to customize the look, feel, and functionality of the Poll module by the means of
templates
.
The Poll module includes one template out-of-the box. This template controls the answer and result that are displayed for, respectively, users who have and haven't voted.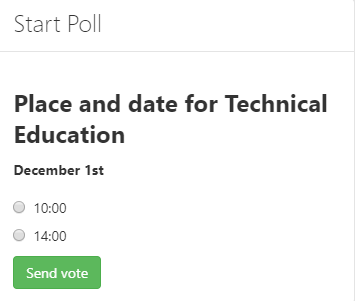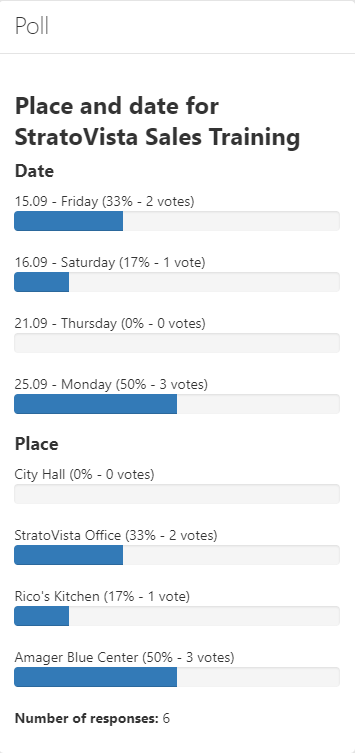 You find an overview of all templates for the Poll module under the 'Templates' area in the Poll module administration. From here, you can edit existing templates and create new.