Overview of templates for the Weather module
Wizdom Weather module includes two templates for the Weather web part.
Five Days' Weather Forecast
The template named "FiveDaysView" displays a five days weather forecast, featuring today's forecast.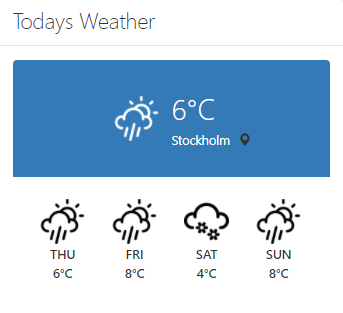 Weather Forecast of One Day
The template named "SingleDayView" displays the weather forecact of the current day.