Related Content module settings
Under the tab 'General', you can enable or disable the top panel of related content that is showed globally on your intranet.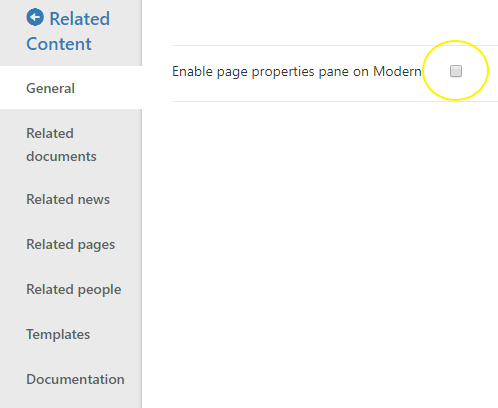 In the administration module, the related documents, news, pages, and people can be adjusted, by turning them on/off individually, or specifying search parameters, such as source and number of returned elements. This is particularly useful, when the results should be limited to specific sources, like all approved/governed sources – which means that teamsites and projectsites can be excluded.